News
Dr Nancy McGovern and Kari Smith lecture:
"Digital Preservation in Action: Building Sustainable Programs and Effective Workflows"
Posted Date: September 16, 2016
Government Records Service of the Province of BC and the Archives Association of British Columbia, with funding from the Documentary Heritage Communities Program, are pleased to announce a free lecture, "Digital Preservation in Action: Building Sustainable Programs and Effective Workflows," by Dr. Nancy McGovern and Kari Smith. The lecture will be held onThursday October 27th at 10.30am in St Ann's Academy Auditorium, Victoria, BC. No registration is necessary.
Dr. Nancy McGovern has thirty years of experience preserving digital content and has held senior positions at ICPSR, Cornell University Library, the Open Society Archives, and the Center for Electronic Records of the U.S. National Archives. Since 2012, Dr. McGovern has been responsible for digital preservation at MIT Libraries.
Kari Smith is the Digital Archivist at the MIT Institute Archives and Special Collections. Prior to joining MIT, Ms. Smith worked at the University of Michigan, Cornell University Library and Columbia University Library.
Please visit the AABC website for more information. For any questions please contact Maxwell Otte.
Curious about ARMA Vancouver Island?
Posted Date: January 20, 2016
Join us for a Board Meeting!
Date, time and location information is in the column to your left ("Next Meeting"). But please send us an RSVP so that we can keep a look-out for you.
Employers: Post Your Job Opportunities On Our Website!
Posted Date: July 31, 2014
Do you have a job opportunity available in the Records Management or Information Governance field? Why not post it on our website? Records and IG professionals from all over the world watch our website regularly-- and having won the ARMA Canada Chapter of the Year Award for 2014 hasn't hurt our reputation!
Job opportunities, located in the Pacific Northwest and in Western Canada, in records management and information governance, are posted on our "Careers" page free of charge. To post an employment opportunity, please email your posting, in PDF format if possible, to the web-manager, including position title, the employer's name/institution, the job location, and the closing date for submitting applications.
ARMA Vancouver Island = Chapter of the Year!
Posted Date: June 12, 2014
Not that we're the kind to toot our own horns (well, maybe sometimes), but ... YAAAAY US!!!!
In case you haven't heard the news, our chapter took home the first ever Canada Cup for Chapter of the Year at the ARMA Canada Conference held in Ottawa. We were called "small but mighty" and described as "raising the bar for everyone."
Not surprisingly, your ARMA Vancouver Island Board is thrilled to bits!
Events / Meetups
Next meeting

Merchandise

Updates/Social Media

ARMA Canada & Western Chapters

ARMA International Resources

ARMA VI's Vision: To be recognized as the Vancouver Island authority and advocate on RIM and a vital resource for RIM professionals.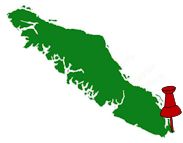 Photo Credit
Dallas Rd, Victoria, Apr 2015, Bruce Smith, ARMA VI President